Dev Nath
Dev Nath is a Professional Commercial And Fashion Photographer working for over 18 years. In this time he has worked for many,
He is trained to specialise in advanced Professional photography assignments around Modeling Portfolio Photoshoot, Products Photoshoot, Family Photoshoot, People, Fashion, Glamour, Wedding Photography Videography including advertising. He has interned with a very successful commercial, Fashion And advertising photographer based in Mumbai, Delhi, Gujrat, India.
After that, the studio opened in Nepal
Ourself started working for myself
In addition to placing a priority on professionalism he is also easy going with a sense of humour & welcome that clients enjoy the experience as well as receiving top quality work.

Dev Nath
Director, DevStudio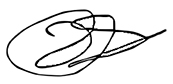 About Us
Dev Studio is providing studio Photography Modeling, Portfolio Photoshoot, Products Shoot, Fashion Photograhy, Advertisement Photography, Family Photoshoot, Couple Photoshoot, Kids Photoshoot and Large Size Photo Prints, Frame, Lamination,Cup Prints, Mug Prints, Stone Prints etc.
Outdoor Photography, service in around the Nepal. we are Nepal Wedding Photography team is commited to provide you service including Pre Wedding & Post Wedding, Wedding, Reception, Bratbandha , Party, Event, videography & photography, creative wedding and photo story on the special occasion like wedding,Reception party and various event.
Wedding Photography is an art of creative observation at for particular moment. How photographer observes and perceives the object is photography. It is like finding something valuable in an ordinary place. Dev Studio is all Kinds of Photography & Videography Sulotion!!!
Thanks.
they love us!

"You must visit this studio once and you will never ever search next studio for photography and videography. T I found the best place for my wedding photo shoot is Grand photo studio and want to recommend you all to visit here once. Thank you."
Manoj Rawat
Founder @ MTech Solutions

"A great place to deal in all types of photographic work, specially in wedding photography and videography."
Nabin Shrestha
marketing Manager @ YarshaSoft Pvt Ltd